Estate Planning Attorneys in Putnam County
Skillfully Handling Trusts, Estates & Probate in ST. JOHNS COUNTY, FLAGLER COUNTY, DUVAL COUNTY, AND PUTNAM COUNTY - Call

(386) 200-6547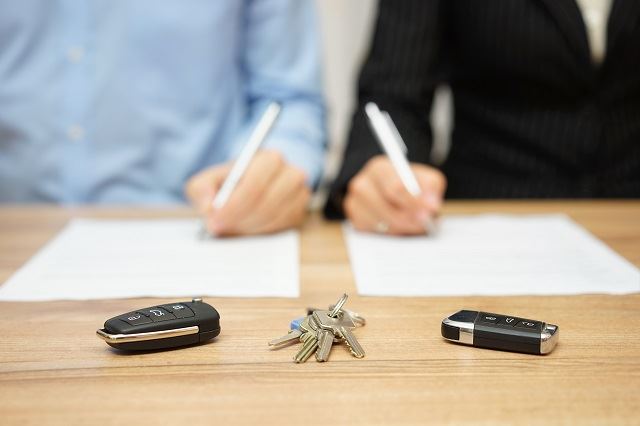 Dealing with matters of estate planning can be an uncomfortable proposition, but it is also an extremely important one. Knowing that you have a plan in place when you pass away, or if you become incapacitated, can offer great peace of mind to both you and your loved ones. At Hedstrom Law, P.A., our Putnam County estate planning lawyers have everything you need to ensure that you do not have to worry about what will happen to your assets or to those under your care when you are gone. We are experienced in helping people just like you to maximize the amount that their families receive.
Why Call Our Estate Planning Lawyers?
Free Consultations
Relationship-Based Legal Representation
Strong Work Ethic & a Proven Track Record
Genuine, Experienced & Compassionate Counsel
Contact our Putnam County estate planning attorney today to discuss your case with one of our qualified attorneys. We can be reached at (386) 200-6547.
Estate Planning Basics
Estate planning puts you in control of your asset management. Absolutely everyone can benefit from having an estate plan in place, regardless of age, income, or health. There are several ways that you can prepare for the distribution of your assets.
Our firm can help you handle a wide variety of matters relating to estate planning, trusts, and probate, including:
Establishing asset ownership
Designating beneficiaries of particular assets
Covering debts with various types of insurance
Creating a last will and testament
Obtaining a living will
Creating a living trust
Designating a power of attorney
Designating a health care power of attorney
Creating a statement of desires
Providing representation in probate court
What Happens to Your Estate If You Die Without a Will in Florida?
In Florida, if someone passes away without leaving a will for the distribution of their assets, the state will distribute all assets according to Florida's Intestate Succession laws. In general this means that your assets will pass to your immediate family first (spouse and/or children). If you have no surviving spouse or children, your assets will then pass to parents or siblings (including half-relatives). On the rare occasion where an individual dies and leaves behind no family, their property will be taken by the state.
If you want to control who gets your assets when you die, it's important that you establish a will that specifies how your estate should be distributed. We can help you through the process and offer kind counsel and guidance to help you ensure your estate is in good hands.
Estate Planning FAQs in Florida
What is included in an estate?
Legally, an estate is defined by everything that a person owns. This includes sole and joint ownership, partnership, trusts, life insurance etc. Estate items will include the following and more:
Life insurance
Pensions
Property (such as houses and buildings)
Personal property (such as cars, stocks, furniture, jewelry, art, etc.)
Business interests
Powers of appointment
Claims against others
Is it necessary for me to create an estate plan?
You will want to create an estate plan if at least one of the following are true:
It matters to you who inherits your property
You want to control your health care treatment
You have a minor or disabled child
You want to avoid possible guardianship or probate proceedings
When should I create an estate plan?
The sooner the better! Obviously, you must be alive to create your plan, and you will want to have full legal capacity to enter into a contract. Contact our firm if you have any questions about your legal capacity.
Should I ever make changes to my estate plan?
If it makes sense, yes. Circumstances that might cause you to change your estate plan include changes in beneficiaries, property, or family (such as marriage, divorce, birth, adoption, etc.).
Does an out-of-state will apply in Florida?
Each state has laws that govern wills. Because of this, if you move to Florida from another state you should meet with a Florida estate planning attorney to ensure that your will can be administered effectively in Florida.
Let Hedstrom Law, P.A. Help You Evaluate Your Options
The various forms of estate planning can leave people confused. Because of this, many people put it off until it's too late. Our experienced estate planning attorneys in Putnam County can help you get started today. Let us work on your behalf to ensure the best management of your assets for the greatest well-being of your loved ones.
We are here to help provide peace of mind for you and your loved ones. To find out what estate plan may be right for your needs, call us at (386) 200-6547 or contact us online.