VIKKI JOHNSON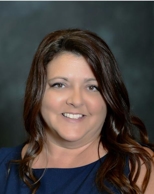 Practice Manager / Head Paralegal
Vikki has more than 25 years of experience in the legal field. She is now the head paralegal and Practice Manager of Hedstrom Law, P.A. and manages all of the office support for the firm. She has extensive experience in the areas of Estate Planning and Real Estate law. She coordinates the preparation of all real estate conveyance documents and performs all real estate closings for the firm.
Vikki enjoys spending time with family and friends, boating and riding ATV's.
Contact Hedstrom Law, P.A. today at (386) 200-6547 to schedule a consultation with one of our attorneys.